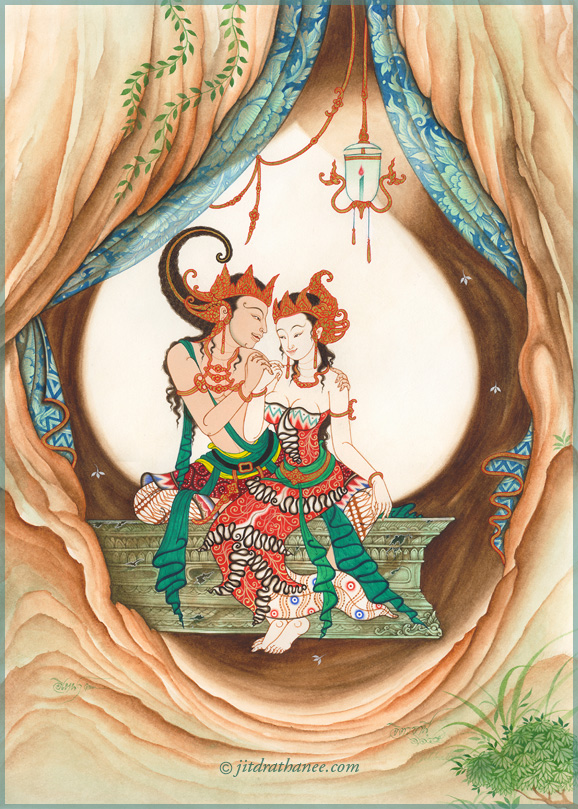 อิเหนา


I-nao

35 x 25 cm. [

Framed

]

สีน้ำ สีอะครีลิค บนกระดาษ : Water colour & Acrylic on paper


Released : 6 June 2002 [2545]





Collector

: Dr. Heiko Seilert





แนวความคิด


กล่าวถึงอิเหนา เมื่อลวงนางบุษบาไปถ้ำ



Concept idea


Inao was a hero of the fascinating story with the same name, adapted as Thai literature from the Javanese by King Rama the second. In this picture, Inao, the main character of the story is kidnapping Bussaba. He uses a trick forcing the girl to go inside the cave.


© JitdraThanee.com, All Rights Reserved.